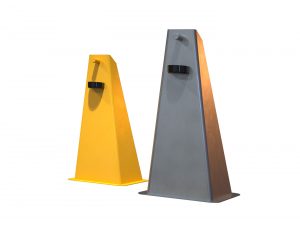 Responding to market demand, Emissco has released a hygienic, zero contact hand sanitiser dispenser range designed for general commercial use. The high capacity automatic dispenser range has been actively developed by KM Tools, as a more robust alternative to the plastic wall mounted small dispensers currently available. It has been designed to help limit the spread of COVID-19 in the workplace, improving safety for factories & warehouses, healthcare facilities, schools, offices, entertainment and other commercial premises.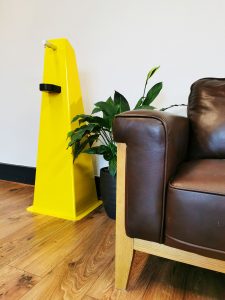 The Emissco Hand Sanitiser Dispenser is floor mounted for convenient positioning both indoors and outdoors. An automatic dispenser provides sanitiser without any contact, reducing contamination risks. A sanitiser capacity of up to 10 litres is available, minimising time spent refilling and contact with the machine. This delivers a desirable combination of zero contact dispensing and up to 30,000 dispenses before a refill is required.
A non-alcoholic, water-based foaming sanitiser is utilised, which 'kills' 99.99% of viruses and bacteria. A Junior model is also part of the range, optimised for smaller workplaces, schools and care homes. Refilling of the unit is quick and easy, and the sanitiser itself is available to purchase from Emissco.
Compared to pedal operated and wall mounted alternatives, the unit is also far more convenient for wheelchair users.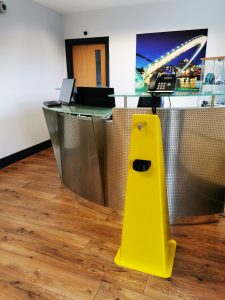 Mark Brickhill, CEO of Emissco, explained the new dispenser range: "Our decades of experience running our own factory and working with industry professionals has driven an in-house research and development initiative that aims to minimise the contamination risks for commercial premises.
"While there are a number of plastic hand sanitisation stations available on the market, we saw an opportunity to provide a commercial grade solution made in the UK that looked attractive and professional, minimised potential contact and provided an improved sanitiser capacity."
The Emissco Hand Sanitiser Dispensers were designed and manufactured by KM Tools. For a closer look at the work to produce this range see our 'How is it made' video.
For more information and to purchase dispensers please visit: https://emissco.co.uk/hand-sanitiser-foam-dispenser/, email: info@emissco.co.uk or call +44 (0) 1538 493 138.