All-in-One Complete Vehicle Interior Sanitiser and Deodoriser
'Kills' 99.99% of all Viruses and Bacteria in One Blast
Emissco's VIRA-BLAST is an all-in-one complete solution designed to sanitise and deodorise your vehicle's interior including carpets, upholstery, air-con and heating.
Key Benefits:
Attacks and neutralises viruses and bacteria

Kills harmful bacteria fungi and mould

Eliminates unpleasant odours

Restores a clean and fresh smell

Easy to use, one blast!

Active ingredient EN14476 certified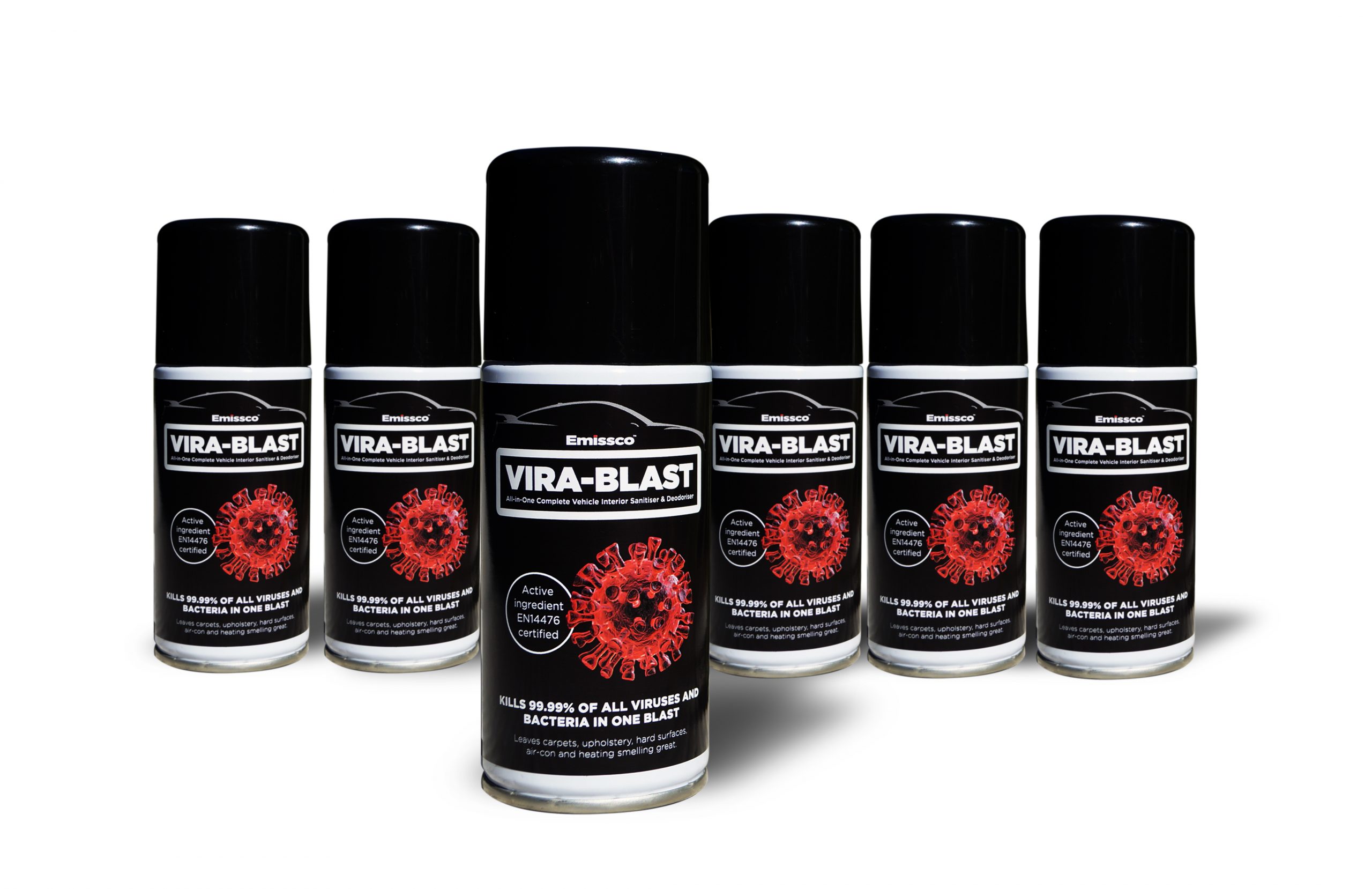 Pack of 6 – £49.99 £29.99
Pack of 12 – £94.99 £54.99
*Price per can is approximately £4.59 when purchased in a pack of 12.
Apply VIRA-BLAST with the windows closed and air-con running to attack and neutralise viruses, bacteria, fungi and mould that can build-up with vehicle use.
Thanks to a simple locking mechanism Vira-Blast is easy to use and one can is enough to sanitise your vehicle's interior, providing a healthier environment for you and your passengers.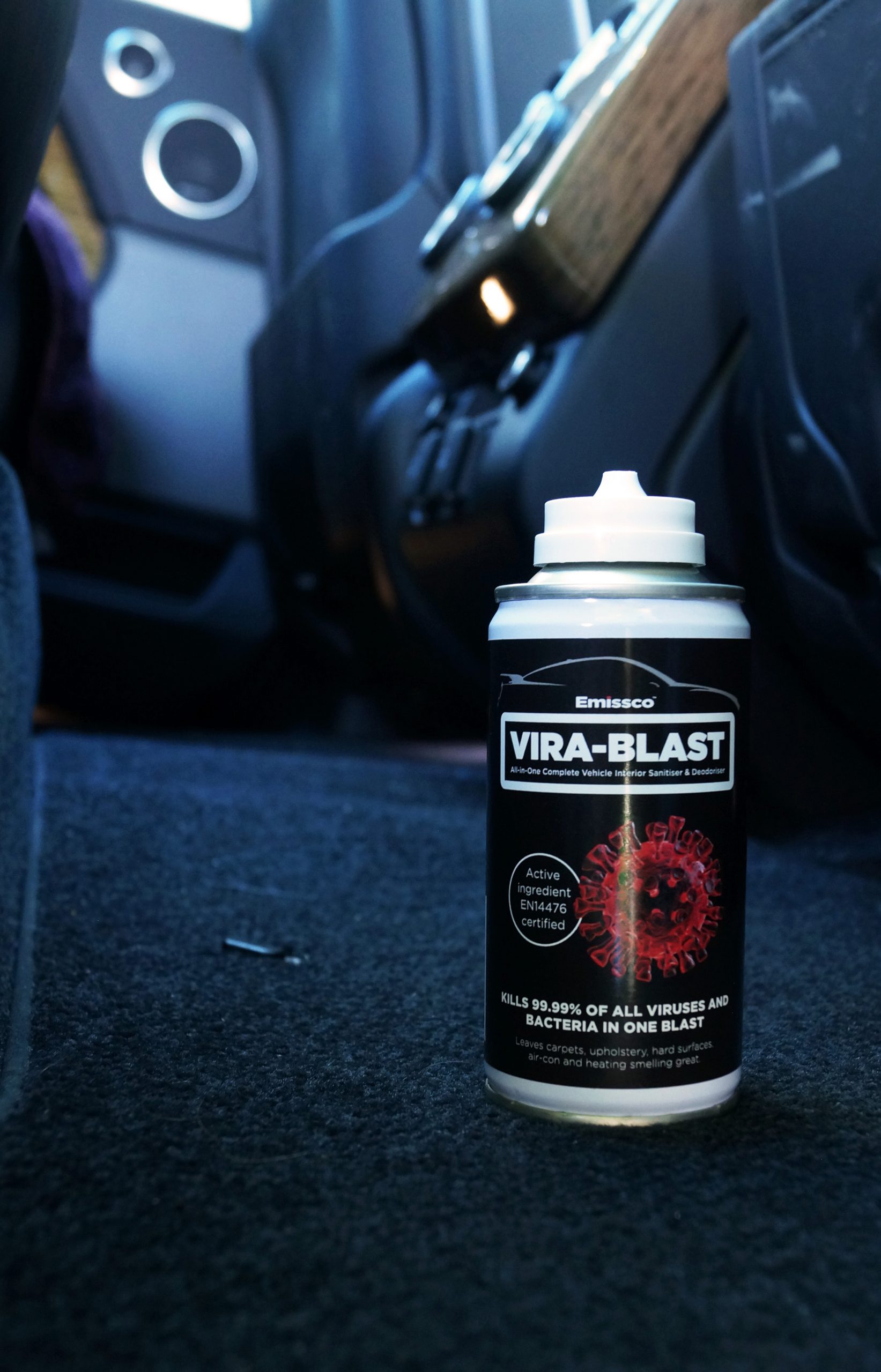 VIRA-BLAST restores a clean and fresh smell to your car by eliminating odours. Effective against smoke, pet smells and grime from the outdoors, VIRA-BLAST can deliver that 'new car smell' back to your vehicle for up to four weeks.

Ask for VIRA-BLAST with your next service or MOT
VIRA-BLAST is ideal for use as part of a service or MOT, ensuring your vehicle is both safe and sanitised!
It has never been more important to keep your vehicle clean. VIRA-BLAST actively neutalises viruses and bacteria in your air conditioning system and kills fungi as well as mould. It also tackles germs on carpets, upholstry and hard surfaces, leaving them smelling great!
So next time you need a service or MOT, ask for Vira-Blast! To purchase today, visit our store:
Formulated by our expert chemists for the needs of motorists and automotive professionals, VIRA-BLAST is a powerful solution for vehicle interiors. Additionally VIRA-BLAST is EN 14476 certified.